James Cagney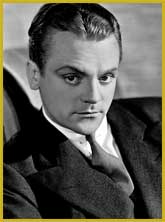 James Francis Cagney was born on July 17, 1889 in New York City and died in Stanfordville, NY on March 30, 1986 from a heart attack related to diabetes. He called himself The Professional Againster – probably because of all the gangster and tough guy roles he played. His Oscar, however, was for his role as George M. Cohan in the musical, Yankee Doodle Dandy.
Cagney was of Norwegian and Irish descent that may have contributed to his wisecracking, staccato style of talking. He was in films for thirty years, retired to his farm in New York State in 1961 and then came out of retirement in 1981 to star in the adaptation of E.L. Doctorow's novel, Ragtime. He was reunited with Pat O'Brien, a longtime favored co-star. Cagney's final film was in Terrible Joe Moran, a made-for-TV movie co-starring Art Carney.
Ann Robinson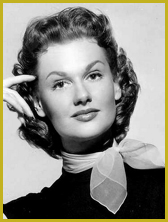 Ann Robinson was born in Hollywood, California on May 25, 1929. She literally grew up in the "shadow of the studios," acted in school plays and conned her way into the movie business as a stunt woman with roles in
Black Midnight
(1949),
The Story of Molly X
(1949) and
Frenchie
(1950) where she was a stunt rider doubling for Shelley Winters. Although she was part of Paramount's golden circle of new stars in the 1950's, she had only one leading role in George Pal's
The War of the Worlds
(1953).
Her marriage to Jaime Bravo, a famous Mexican matador, derailed her film career. They were divorced in 1967 but both her sons ended up working in the film and TV business. She married Joseph Valdez in 1987 and revived her film career the next year. Ann has appeared in 55 TV productions and 24 films.