7PM "The Sound of Music" with special guest Charmian Carr (Liesl)
$15 General Admission
$25 Tea & Bread VIP reception with Charmian Carr meet and greet with priority seating!

---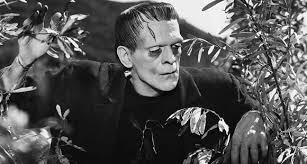 "Frankenstein" with Sara Karloff May 11th 1PM
One of the Greatest Horror films ever made "Frankenstein" will be screening at the classic Orinda Theatre with special guest Sara Karloff, daughter of Boris Karloff. Sara will be sharing very rare footage of her father during the Q & A. $15!



---
"Citizen Kane" May 11th 4PM at the Orinda Theatre
Special screening of the classic film and Classic Film Hall of Fame Movie Inductee "Citizen Kane" at 4PM at the Orinda Theatre $10. Come enjoy this amazing film!



---
"National Velvet" with Screen Legend Mickey Rooney May 11th 7PM at the Orinda Theatre
What a Hollywood night at the Orinda Theatre with legend Mickey Rooney introducing "National Velvet" hosted by Wayne Coy, KKIQ/KKDV $25



---
"The Jerk" 10PM May 11th at the Orinda Theatre
Come laugh at the "The Jerk" with a special video greeting for Director Carl Reiner $10



---